FreePDF for Windows
The free PDF editor for home and business
Create, edit, view, print and annotate PDF files... for free!
Do you want to insert pictures in a PDF file? Change the order of pages in a PDF? Add new pages or delete existing ones? With FreePDF, you can!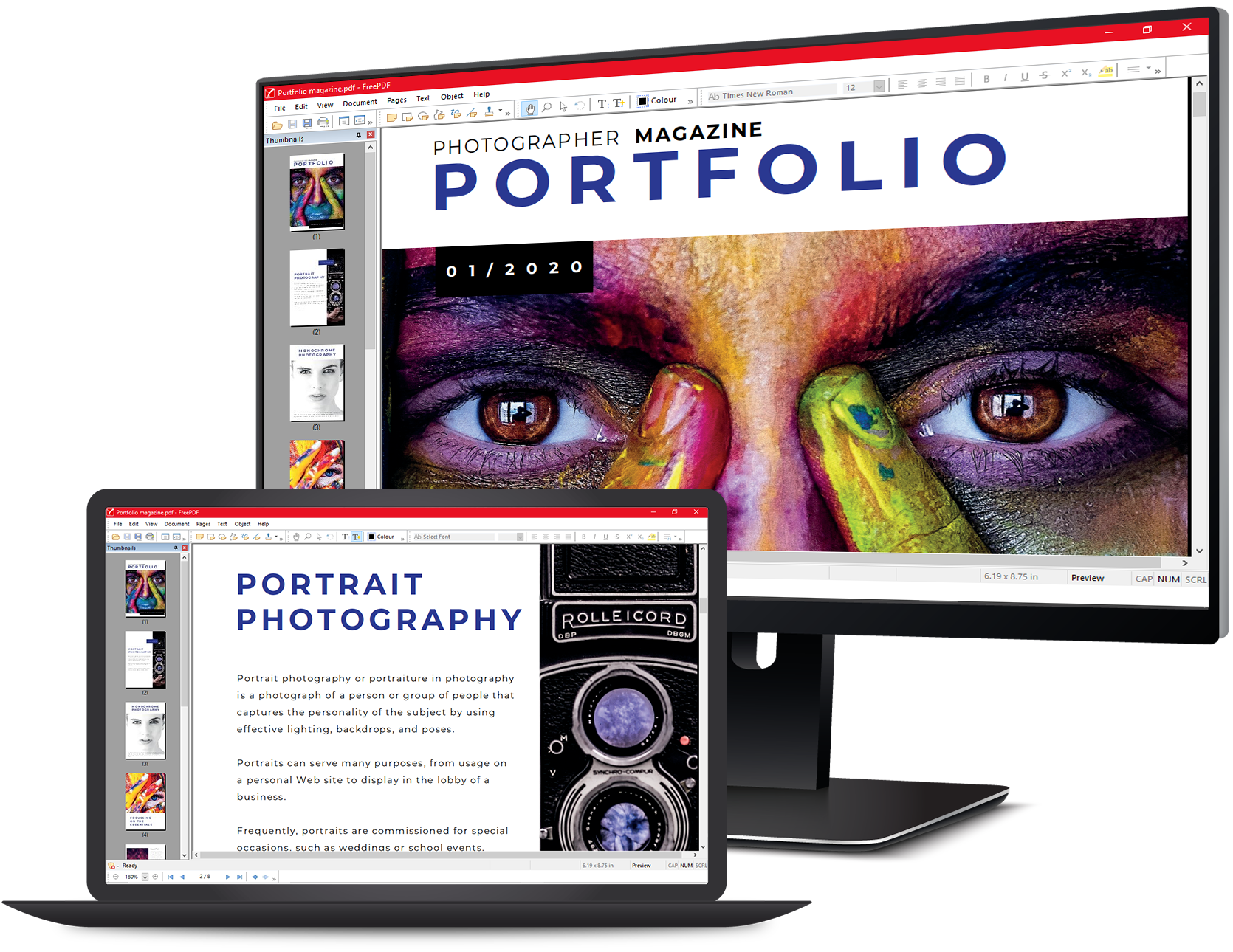 Some of the things that FreePDF can do for you:
Rearrange the order of the pages in a PDF file, insert pages from other PDFs or remove pages.
Insert images and drawings in your PDF and position them as desired.
Customize the layout of PDF files by rearranging, moving and removing text and images.
... and much more!
Of course, FreePDF is also a great PDF viewer that lets you review and annotate PDF files quickly and conveniently. The built-in PDF printer driver creates PDF files from any Windows application. Additionally, FreePDF supports secure encryption of PDFs.
Download FreePDF now and use it for as long as you want.